Cabell Schools and United Way - Better Together

You are an important member of the Cabell County Schools family. Your work contributes to the education of our students, which helps to improve our communities. Likewise, many of you do something outside of your work that benefits our region. Perhaps you mentor a middle school student, teach an adult to read, donate food and clothing to a pantry or help qualified individuals file their income taxes for free. Cabell County Schools is full of caring individuals who are proud of our communities and work every day to make things a little better for someone else.

From Monday, December 20, through Friday, January 14, you have a chance to continue your good work. During these three weeks, you have the opportunity to contribute to United Way of the River Cities through this year's workplace campaign. We encourage you to become a partner in United Way of the River Cities' efforts to address critical issues in our region. All of the money raised here, stays here. If you already donate your time and/or financial support, thank you! If not, we hope you will consider doing so.

United Way of the River Cities supports programs and strategies that address problems in our region. United Way raises funds to ensure that individuals and families in crisis have food, clothing, safe shelter, and medications. They create long-term solutions to critical issues like substance abuse, the dropout problem, lack of life preparation skills and childhood obesity. United Way is also involved in partnerships that are making an impact on early childhood learning, financial stability, dropout prevention, and preventing substance abuse among youth. Learn more here.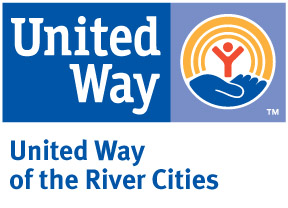 Learn More
Take a look at how our donations from Cabell County Schools impact the community around us.

These are a few of the many organizations supported by United Way of the River Cities.

One of the core areas UWRC supports is Education. See some of the goals United Way has established to help our community receive better education.